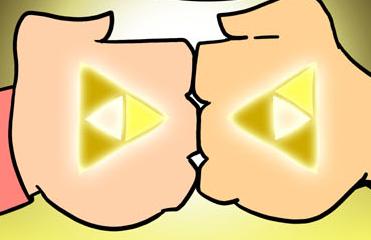 No higher resolution available.
Bro force is just a spoof of Tri Force form "the Legand of Zelda" games and the "Pro gamers". Bro force is a group of two gamers that review games and rank them. They first apear in comic #273 Bro Gamers.
Chet
Chet is number one in Bro gamers and he ranks games with his friend J R and they both were seen reviewing "Tales of Monkey Iland". He has a backwards bandana cap on, he has blond hair, has a pink golf shirt on, a dark pink wrist band on his right arm, and has brown beads on his neck. He likes roasters and "fumbling balls".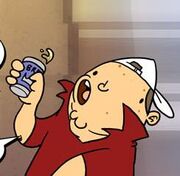 JR
JR is the Second member of Bro gamers. He has a white cap on backwards, has a red colar shirt of with the colar up, has brown hair, and has zits on his face. He loves football, halo, Managing Salary Caps, and he loves Chet. !!!!0_0!!!!
1. Broseiden
2. Broustanding
3. Brahsome
4. Brokay
5. TOTAL BROLOCAUST
File history
Click on a date/time to view the file as it appeared at that time.
Ad blocker interference detected!
Wikia is a free-to-use site that makes money from advertising. We have a modified experience for viewers using ad blockers

Wikia is not accessible if you've made further modifications. Remove the custom ad blocker rule(s) and the page will load as expected.